Novel Droplet Microfluidic Assay on a Chip Platform For Immune Profiling in Cancer Immunotherapy
Northeastern spinout, Feromics, is developing ScanDrop to track single cells from assay to omics, with special uses in cancer immunotherapy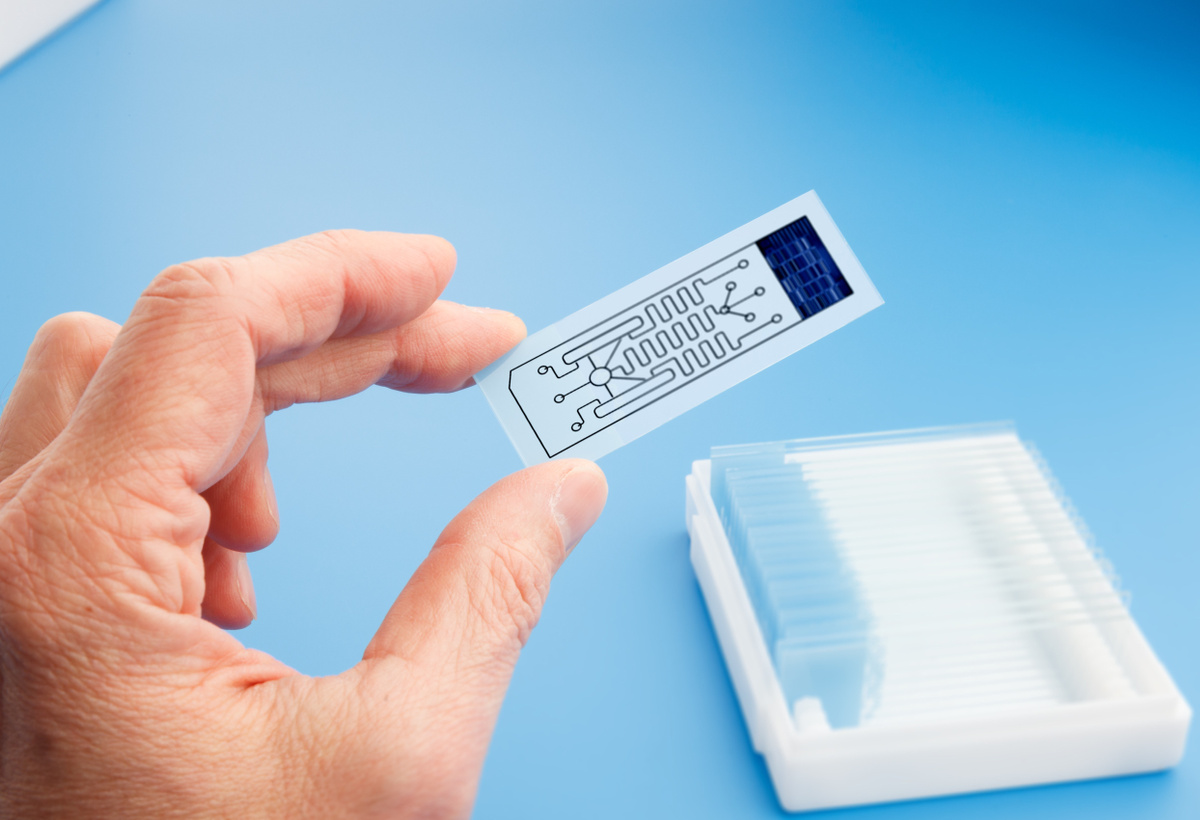 Background
Cancer immunotherapy is one of the fastest rising segments of the oncology market. One of the main challenges, however, is identifying patients for whom the treatment will be safe and effective. Genomic biomarkers do not determine sufficient information to dictate the treatment regimen for patients. The use of these static biomarkers must be augmented with an accurate profiling system that can perform dynamic immune analysis. A high rate of clinical failure with expensive treatments are caused by the lack of such tools in the market which can predict the efficacy and toxicity of therapies, especially CAR T-cell therapies.
Technology Overview
Feromics is developing ScanDrop, a droplet microfluidic assay on a chip platform for use as an in vitro diagnostic in CAR T-Cell cancer immunotherapy. ScanDrop will provide the patient's unique immune profile to enable the evaluation and personalization of cancer immunotherapy treatments. It has the ability to perform thousands of single and multi-cell 3D and 2D assays on a single chip, and the power to visually track individual cells from single cell assay to single cell omics. The technology allows the assessment of individual cells' heterogeneity through phenotypes and its correlation to genomic biomarkers. With Feromics' ScanDrop technology, cell functional signature is obtained through heatmap quantitative analysis with real-time data compilation, while the high-throughput 3D system manipulates and challenges cells prior to omics-processing. 
The patient's immune profile, together with other data such as gender, age and preexisting conditions will be used in the process of evaluating and designing a treatment plan. In addition, a database will be developed to correlate outcomes with patient immune profiles for better treatment personalization as the patient base grows. Ultimately, Feromics envisions the combination of tissue/organ genomic predisposition with cell functionality and heterogeneity as the next generation of personalized medicine.
Benefits
Ability to provide patient immune profile for personalized treatment
Predicts efficacy and toxicity of cell therapies / CAR T‑cell therapies
Provides rapid results within 2-4 hours
Convenient bedside in-vitro device 
Applications
Immune profiling of patients undergoing cancer treatment
Future usage as companion diagnostic in combination with genomic biomarkers
Opportunity
Testing and validating MVP with pilot partner(s), connecting with prospective investors 
Seeking
Development partner
Commercial partner
University spin out
Seeking investment