Fibrous Proteinaceous Networks and Methods of Use Thereof
A method for engineering protein-bound fibrous proteins in E. coli biofilms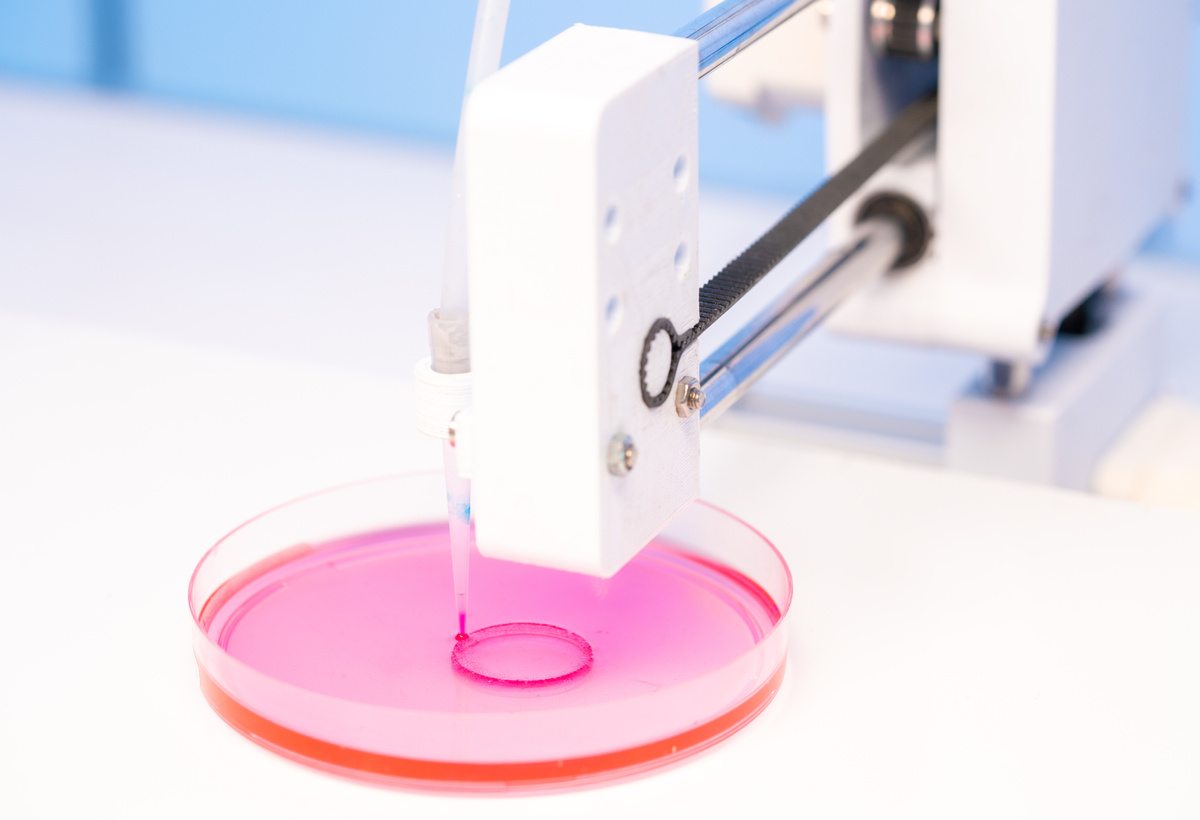 Background
Fibrous proteins such as collagen, elastin, keratin and fibrin perform key functions in the human body and are of high interest in the field of biomedical applications, especially in tissue engineering. Unfortunately, extraction, purification and synthesis of fibrous proteins can be difficult, time consuming, and expensive. For example, keratin extraction out of keratin-rich sources, like wool or hair, uses reducing agents containing thiols or oxidation methods which are harmful to the environment and require costly equipment, making those methods expensive. Moreover, chemicals used during keratin extraction are toxic and can damage the integrity of the extracted keratin.
Accordingly, there is a need for more efficient methods to extract or synthesize fibrous proteins, such as keratin and fibrin. Moreover, there is also a need for methods of production of bio-fabricated and environmentally friendly materials.
Technology Overview
This invention provides engineered or genetically altered microorganisms, such as E. coli, that produce fibrous proteinaceous networks, such as curli fibers. These biofilm-associated proteinaceous materials are fused to fibrous proteins such as fibrin, elastin, keratin or collagen. The engineered fusion protein nanofibers enable the fibrous protein to be displayed on a biofilm, without the need for purification or chemical modification.
The fibrous proteins are co-expressed with amyloid nanofibers on the biofilm, and there is no need for chemical conjugation reagents. Moreover, the fusion proteins on the biofilm form a proteinaceous network that retains the mechanical properties and biological functions of the fibrous protein, thereby forming a unique structure on the biofilm. The constructs developed are useful for creating a new material capable of, for example, being used as bacto-inks for 3D printing and scaffolds for cell culturing in tissue engineering. The bacto-inks can further contain additional functional curli fibers or additional engineered bacteria that produce functional curli fibers. These bacto-inks containing functional curli fibers may be self-regenerating and have specific bioactivities.
Benefits
Versatile
Inexpensive
Efficient extraction
Applications
Synthetic biology
Tissue engineering
Bio-printing
Bacto-inks
Environmentally friendly materials
Opportunity
Development partner
Commercial partner
Licensing
Collaboration
Patents
IP Status
Patent application submitted
Seeking
Development partner
Commercial partner
Licensing